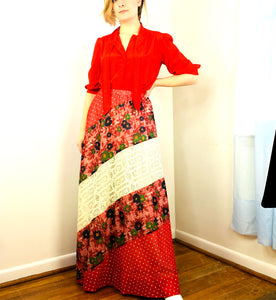 Mixed-media maxi skirt has an elastic waist and is completely lined.
Chessa Davis was a Hollywood actress who liked to sew. She wore a skirt she made to a party and there you have it, a designer is born.
100% cotton, dry clean only.
Elastic waist is 13' flat and stretches to 16" flat. Hips are free. Length from waist to hem is 41.5", with a generous hem allowance.